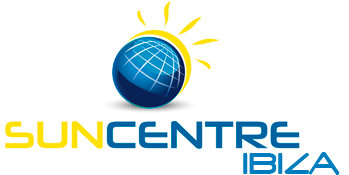 Suncentre

- Holiday Information
IMPORTANT HOLIDAY INFORMATION FOR VISITORS

PLEASE READ THIS NOW



BOOKING TERMS AND CONDITIONS

Please read these carefully. They are typical of the travel industry. A completed booking form signed by the lead name of the party must be received as soon as possible. The person signing the booking form accepts responsibility for paying for the total holiday cost and collecting funds from all the people in the party. They are also responsible for keeping everyone in the party informed of the booking details. Travel documents cannot be sent out until we receive this form. It is your responsibility to check that all names, initials, titles etc shown on your invoice are correct. Any subsequent changes will incur a minimum charge per change of £25.



YOUR ACCOMMODATION



BARBECUE

Barbecues should be used safely and carefully using appropriate utensils and equipment. Oven/grill trays should not be used on barbecues.



CHECK IN / OUT TIMES

The check in time of the villas is 4pm and check out at 10am. The check in time for hotels/apartments is normally 1pm and check out at 10am.



CREEPY CRAWLIES

As in many hot foreign climates you may encounter ants, cockroaches and geckos (lizards) especially in rural areas. This does not necessarily reflect upon the hygiene standards in your accommodation rather that you are abroad in a warmer climate. The purchase of an inexpensive spray should suffice.



EXTRA CLEANING

If on departure your villa requires extra cleaning there will be a minimum charge of £100. Rubbish must not be left in the property. It must be taken to the roadside bin. On departure clients must also tidy the home, strip the beds and clean the dishes.



FURNITURE

Furniture should not be moved from room to room if you have booked a villa or taken outwith the home to the garden etc.. Cushions should not be removed from sun loungers.



IRONS/IRONING BOARDS

Irons and ironing boards are not guaranteed to be supplied in villas or apartments.



KETTLES

Kettles are not normally supplied in villas and apartments because the water contains too much salt which damages the element. Use pans to boil water. You are obviously free to purchase a kettle for your own use if desired.



LINEN

Bedding, sheets, hand and bath towels (not beach/pool towels) are supplied at the start of your stay. An ample supply will be provided and has been calculated for the duration of your stay and the size of your party.



OCCUPANCY

Only those guests whose names appear on your booking form may occupy the apartment/hotel room(s)villa at any time.



WASHING MACHINES & DISHWASHERS

If a villa is equipped with a washing machine and or dishwasher this will be indicated in the description of the villa.



CAR RENTAL

You must be a minimum of 21 years old and have held a full valid driving licence for at least one year to hire a car through Suncentre. It is law to have your driving licence with you at all times. Hefty on-the-spot-fines apply to certain motoring offences such as speeding, failure to wear seatbelts when fitted and crossing over continuous white lines with more serious charges for driving under the influence of drink/drugs.



CLIENTS WITH DISABILITIES

Please advise our reservations staff verbally at the time of booking and in writing on the booking form if you have a disability which may affect your means of travel or means that you will require 'special attention'. Please note that the villas are not suitable for clients in wheelchairs.



DAMAGED OR LOST PROPERTY

It is important that you report without delay, lost property to the relevant authority and obtain a written report. If your suitcase or its contents arrive damaged at the airport after a flight, report it immediately to the baggage handling supervisor. Whilst on holiday the local police will provide a certificate of loss, should you lose or have any item of value stolen. You should submit your claim directly on return to the UK and support your claim with your receipts and written reports.



DRINKING WATER

Tap water is some contries is treated sea water. We would therefore suggest that you buy bottled water. Ask localy.



ELECTRIC CURRENT

220/225 volts AC in Europe 120v in the USA. Two-pin plugs are used. UK visitors will need an adaptor if bringing electric razors/hairdryers.



FOREIGN AND COMMONWEALTH

We recommend that before you go overseas you check out the FCO website - the website address is www.fco.gov.uk/knowbeforeyougo It is packed with essential travel advice and tips and up-to-date country-specific information.



HEALTH AND SAFETY

If you or any member of your party is an expectant mother or suffers from any serious medical conditions, you must check with your doctor about the advisability of travelling abroad and make this known to the company before you book. The Company reserves the right to refuse to accept a booking in these circumstances.



At the time of going to press no precautions were needed by travellers to Ibiza. However, regulations are subject to change and you are responsible for complying with them. British visitors should always carry a European Health Insurance Card (EHIC). The quickest way to get an EHIC is to apply online at www.dh.gov.uk/travellers as customers will receive it within 7 days.


'Health advice for Travellers' is a leaflet available from your doctor or travel agent



INSURANCE

It is a requirement that you have adequate insurance cover for your holiday.



LOCAL REPRESENTATIVE

If damage is to be reported or you have any problems or questions regarding the villa or swimming pool etc during your stay please call our representative during office hours for assistance. If there is an urgent need call the UK contact no 00 44 131 339 9636 and if it is outwith office hours an emergency telephone number will be provided on a recorded message. Please remember to add the international code when dialling the number provided.



MOBILE TELEPHONE

The villas/homes do not normally have a telephone installed and we would suggest that you take your mobile telephone (with an international call facility) with you & WhatsApp app for free international calls & text using Wi-Fi.



PASSPORT AND VISA REQUIREMENTS

Correct documentation is entirely the client's responsibility. We accept no liability for the consequences of incorrect or insufficient documentation. British passports normally take 12 weeks or more to process, depending upon the time of year you apply. British citizens require a full passport for entry to Spain. British passport holders do not require a visa for the holidays in Spain and the Spanish islands featured in our brochure/website. We recommend that non British passport holders check with the consulate.




PROPERTY PRECAUTIONS

Theft and petty crime are unfortunate aspects of life nowadays. Common sense precautions are recommended. Do not carry more money or other valuable items than necessary. Never leave valuables on display in either locked or unlocked cars. Travellers cheques can be refunded if lost but keep the list of serial numbers separate from your cheques. We suggest that you leave outside lights on at your villa during hours of darkness. When out of your home we suggest you leave the television or radio on at normal volume level. Do not leave windows open unless these have grills fitted.



SATELLITE TELEVISION

Where we mention that a villa or hotel has satellite TV we make no guarantee of the channels/languages available. We accept no responsibility if you are unable to watch your favourite channel.



SPECIAL REQUESTS

Requests for wheelchair assistance at airports, special in flight meals or seats adjacent etc should be made at the time of booking and clearly indicated on your booking form. Suncentre will endeavour to comply with your requests and inform the airline concerned. However, we cannot guarantee that special requests will be provided.



SMOKING

Please note that smoking is banned on all flights. We request clients do not smoke in accommodation.



SWIMMING POOLS

Where a villa has an outdoor swimming pool we have stated this in the description. The pool is not heated. The pool may for short periods be unavailable for use due to essential maintenance. Please allow pool maintenance staff access if it is required. Pool / beach towels are not provided at the villas and clients should use their own towels at the pool/beach. Be aware that pool depth markings are not always as clear as in the UK. Children must be supervised at all times.



TICKET DESPATCH & FLIGHT TIMINGS

Travel documents, itinerary and tickets will be sent to you approximately 14 days before your departure date provided that we have received full payment. Please check everything carefully and immediately, especially timings as these may be subject to change.



UNUSED SERVICES

Please note that that it is not possible to make refunds after the date of departure for any services booked but not used.



WATER SUPPLY

Water is a scarce resource in hot climates and can run dry in hot months. Water pressure can also lessen. This is obviously outwith our control and we would ask you to be understanding of local conditions.