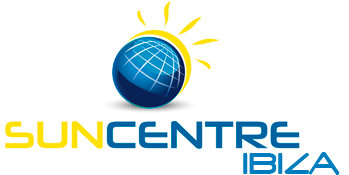 SUNCENTRE BOOKING TERMS AND CONDITIONS

1. YOUR HOLIDAY CONTRACT - Your holiday contract will be with Suncentre (the Company), a trading name of Atlantic Tour Operations Limited, whose registered office is Exchange Building, 66 Church Street, Hartlepool, TS24 7DN. When you make a booking you guarantee that you have the authority to accept and do accept on behalf of your party the terms of these booking conditions. A contract will exist as soon as we issue our confirmation invoice. This contract is made on the terms of these booking conditions, which are governed by English Law, and the jurisdiction of the English Courts

2. YOUR FINANCIAL PROTECTION - The Company is a UK tour operator and provides accommodation rental. Pay by credit card, this ensures peace of mind plus the benefit of financial security of clients' funds.

3.YOUR HOLIDAY PRICE - (i) To make your reservation, a deposit of 25% is required (Ibiza 35% or full payment if less than 4 weeks before the holiday commences. You will be notified at the time of booking. The balance of your holiday/travel arrangements must be paid at least 4 weeks before your departure date. Bookings below £1500 are paid in full at time of booking. If clients book with a special offer with a 100% payment required at time of booking, should clients have to cancel there is a 100% cancellation charge. If the deposit and/or balance is not paid in time, we shall cancel your travel arrangements. If the balance is not paid in time we shall retain your deposit. Please note that any promotions/offers/discounts provided are only valid if our booking conditions are adhered to, in particular, if the final balance is not paid by the due date, discounts cannot be claimed and the booking may be cancelled due to non-payment. If you have made your reservation through a travel agent, you should note that all monies paid to that travel agent for a holiday arranged by the Company are held by that travel agent on behalf of the company. If booking less than 12 weeks prior to date of travel the total amount due must be paid in full at the time of booking. The lead person must complete, sign and return the booking form if the booking has been made over the telephone and in all cases the lead person must ensure that the credit/debit card permission form is signed by the cardholder and faxed or posted to the Company within 48 hours of making the booking before the confirmation invoice and travel documents can be issued. The lead person must provide the Company with the names and ages of all members of the party, a mobile contact telephone number, flight details and the passport number of the lead person. Bookings made up to 12 weeks prior to travel are not accepted until the date shown on the Company's confirmation invoice which will be sent to you or your travel agent. It is only then that a contract exists between you and the Company. Late bookings made within 10 weeks of travel are accepted at the time of your holiday arrangements being confirmed to you or your travel agent by telephone. Written confirmation will be sent to you as soon as possible. You must check the confirmation carefully and raise any queries with the company immediately upon receipt. If after acceptance of your booking by the Company you wish to amend or cancel, the charges detailed in sections 5 or 7 will apply. Payments made by credit card or American Express will receive a 2.5% surcharge for this facility, 1% charge for debit cards and multiple cards used receive an additional 1% handling fee on card & cheques paid. The Company reserves the right to refuse or cancel any booking at the Company's discretion. Accommodation and flights are reserved only for the passengers named in the company's confirmation. Excessive noise, unreasonable behaviour, assignment, subletting and sharing are prohibited and may be illegal. If the maximum occupancy of your accommodation is exceeded all members of the party will be evicted and the contract between the Company and the client will be deemed to have been broken. Your holiday will thus be cancelled with no refund. Only those named on the booking form are permitted to occupy the accommodation overnight. It is the lead person's responsibility to ensure that the Booking Terms and Conditions are adhered to. The 'Holiday Information' provided prior to departure must also be adhered to to avoid additional costs or eviction.

ii) A Refundable SECURITY/BREAKAGE DEPOSIT may be taken on invoice with your final balance or locally - this will be advised at the time of booking. This relates to the protection of property against damage by a client or costs / fines incurred due to misuse (eg excessive drinking and/or noise) or excessive use of utilities. Under 21s may be required to pay an additional sum. You may be required to confirm your age locally with a valid passport. Please check the property carefully on arrival and inform our office immediately if you notice any damage. During your stay if anything is damaged our office must be informed immediately. The property will be checked on your departure and the security deposit will be refunded in full provided that there is no damage / excessive use of utilities. Depending on location, this amount may be refunded on site, at the airport or on return to the UK, after completing a reclaim form (enclosed with your travel documents). The reclaim form confirms that the client has no reason to believe debits should be made or confirms damage, calls, etc of which they are aware. If there is damage the costs will be detailed to you and deducted from your security deposit. Clients must reply in writing to the Company, within 7 days, if there is a query about any deductions. There will be a minimum charge of £25 per item for processing a damage claim if required.

iii) PAYMENT - Prices of holidays featured in this publication are calculated by exchange rate US Dollar=1.5, Euro= 1.2). No Price Guarantee (ie any or all permissible elements may be surcharged). The price of your holiday is subject to surcharges on the following items: government action, currency, aircraft fuel, over flying charges, increases in scheduled fares. Even in this case, we will absorb an amount equivalent to 2% of the holiday price which excludes insurance premiums and any amendment charges. Only amounts in excess of this 2% will be surcharged but where a surcharge is payable there will be an administration charge of £1.00 together with an amount to cover agents commission. If this means paying more than 10% on the holiday price, you are entitled to cancel our holiday with a full refund of all money paid except for amendment charges. Should you decide to cancel because of this you must exercise your right to do so within 14 days from the issue date printed on the invoice. At the time of publication we have been advised of the possibility of the introduction of consumer levies to provide additional financial protection for the holidays in this and other websites/publications. If such a levy is introduced during the validity of this publication this will be passed onto clients as this is not a surcharge and is outwith our control. Proposed government tax levy for consumer financial protection may not be included in all fares published.

4. HOLIDAY INSURANCE - Adequate insurance is essential and should be purchased before booking.

5. ALTERATIONS TO CONFIRMED BOOKINGS BY YOU - Should you find it necessary to amend your holiday after your confirmation invoice has been issued for example to change your departure date or add other people to the party the Company can arrange this (subject to availability) up to 43 days prior to departure at a nominal charge of £25 per person per amendment to cover administration costs to rebook holiday arrangements and reissue documentation. Any alterations after this time will be considered as a new booking and cancellation charges will be levied on the original booking as shown in section 7. Any major changes by you to the booking ie new property, new location will be classed as cancellation and cancellation charges will apply as stated in section 7. Notice of amendment must be given to the Company in writing and signed by the person who signed the original booking form and sent together with the appropriate sum. Payment must be received before new travel documents can be issued.

6. MODIFICATIONS OF HOLIDAYS BY YOU - If you should choose to modify the arrangements after the commencement of your holiday i.e. change hotels or the duration of your stay or car rental, you will be deemed to be breaking your contract with the Company. The Company cannot accept liability for any loss, damage or additional expense and no refund will be made.

7. CANCELLATION BY YOU - Should you wish to cancel your confirmed booking, the person who signed the booking form must advise the Company in writing. The following charges will apply from the date shown on which notification is received by the company to compensate the company for its estimated losses and expenses:

More than 55 days prior to departure - Deposit and insurance premium loss

55 - 42 days prior to departure - 60% loss

41 - 01 days prior to departure - 100% loss

Within 24 Hours of departure and after commencement of the holiday - 100% loss

If clients book with a special offer with a 100% payment required at time of booking or bookings are less than £1500, should clients have to cancel there is a 100% cancellation charge.

Once your holiday has commenced, no refund will be made.

The figures are expressed as percentages of the total holiday price excluding items such as administrative fees which are forfeited in full. In addition under occupancy supplements may apply to other members of a party where one or more members of that party cancel. If one person in a twin room cancels the company reserves the right to pass the full cost to the person using that room.

8. ALTERATIONS TO CONFIRMED BOOKINGS BY THE COMPANY - Whilst everything will be done to provide holidays shown in the publication, the Company may occasionally have to change your holiday arrangements or part of them. The Company reserves the right to make changes at any time. The Company will inform you or your travel agent of any changes as soon as practically possible. If a major change is necessary ie one which materially changes the nature of your holiday, the Company will if possible offer alternative holiday arrangements of a similar standard or if you prefer a full refund of all monies paid by you in respect of the arrangements shown on the company's confirmation. A major change may involve a change to your UK airport, your itinerary, resort area or change of accommodation to an entirely different type. As our properties are often privately owned they are subject to changes and repairs which are out of the control of the management or our company. Although unlikely, should your accommodation requested have to change to a similar location or price no compensation will be made available unless clearly shown as a lesser accommodation in the publication. Where possible, advance notice will be given of any change should we be notified. Except where the change is for the reasons amounting to force majeure, it will pay you compensation as follows:- more than 57 days prior to departure - nil, 56 - 29 day prior to departure £10 per person, 28 - 15 days prior to departure - £15 per person, 14 - 0 days prior to departure - £20 per person. 'Accommodation only' bookings will be compensated per property per week. The company will not pay compensation for flight delays of less than 12 hours or schedule changes by the airline or other circumstances beyond the control of the company. As factors affecting flights stopping at an airport en route are not normally known in time for notification, such alteration is not regarded as a major change. Similarly, neither are changed carrier or aircraft type. No other claims for compensation or expenses will be considered and the Company shall have no further liability. If material alterations occur during your holiday for reasons beyond the company's control, the Company cannot accept liability for any resulting loss, damage or expense and no refunds will be made. Wherever possible, changes will not be made within 8 weeks of departure.

9. CANCELLATIONS BY THE COMPANY - The Company reserves the right to cancel your holiday and makes changes as detailed in Section 7 if payment is not received by the due date. If the Company has to cancel your holiday due to force majeure, it shall notify you or your travel agent as soon as is practically possible. The company will if possible offer alternative holiday arrangements of a comparable standard or a refund of all monies paid by you in respect to the arrangements shown on the company's confirmation account but it will have no further liability to you. In no case except of non payment of your final invoice within the stipulated period or circumstances beyond the company's control will your holiday be cancelled less than 8 weeks prior to the departure date as scheduled. If it is necessary to cancel your travel arrangements, we will pay to you compensation as set out in this clause - More than 57 days prior to departure - nil, 56 - 29 day prior to departure £10 per person, 28 - 15 days prior to departure - £15 per person, 14 - 0 days prior to departure - £20 per person. 'Accommodation only' bookings will be compensated per property per week.

Force Majeure: This means that we will not pay you compensation if we have to cancel or change your travel arrangements in any way because of unusual or unforeseeable circumstances beyond our control. These can include, for example, war, riot, industrial dispute, terrorist activity and its consequences, natural or nuclear disaster, fire, adverse weather conditions.

10. IF YOU HAVE A COMPLAINT - If you have cause for complaint whilst on holiday, this must be brought to the attention of the accommodation management or hotel representative immediately so that action can be taken to remedy the situation. Should these sub-contractors of The Company not be able to assist you, you must contact our UK office. If the complaint has not been resolved locally, you must complete a complaint report (enclosed with your travel documents) which will be faxed immediately to the UK office. It is therefore a condition of this contract that you communicate any problem to the supplier of the services in question AND complete a report form whilst in resort. Your holiday enjoyment is the prime consideration so that we must be given the opportunity while you are on holiday to rectify any matter or any subsequent complaint or claim will not be accepted. Most problems can be rectified very quickly. In the unlikely event you are still not satisfied, your complaint must be received in writing within 28 days from your return date with full details including contact names, times, and if possible photographs allowing a thorough investigation. No action can be taken or liability accepted for complaints received after this period.

11. THE COMPANY'S LIABILITY – (i) The company accepts responsibility should the services which it is contractually obliged to provide prove deficient or not be of a reasonable standard. We accept responsibility for ensuring the holiday which you book with us is supplied as described in this magazine and the services offered reach a reasonable standard. The Company is not responsible for the loss of utilities ie water supply, electricity, gas. Islands in particular can have occasional problems with these services – no compensation is provided for loss of these services. If any part is not as promised, we will pay appropriate compensation if this has affected the enjoyment of your holiday. Subject to paragraphs (ii) and (iii) below our liability in all cases shall be limited to a maximum of the cost of your travel arrangements.

(ii) We accept responsibility for the acts and or omissions of our employees, agents, and suppliers except where they lead to death, injury, or illness. Our liability in all cases shall be limited to a maximum of twice the holiday cost (except in cases of injury or death). Liability in respect of carriage by air or sea is limited to the terms of any relevant international conventions. Your contract with the company is governed by English law.

(iii) The amount of compensation to which you are entitled will be limited in accordance with and/or in an identical manner to:-

The contractual terms of the companies that provide the transportation for your travel arrangements. These terms are incorporated into this contract; and

(a) Any relevant international convention, for example the Montreal Convention in respect of travel by air, the Athens Convention in respect of travel by sea, the Berne Convention in respect of travel by rail and the Paris Convention in respect of the provision of accommodation, which limit the amount of compensation that you can claim for death, injury, delay to passengers and loss, damage and delay to luggage. We are to be regarded as having all benefit of any limitation of compensation contained in these or any conventions.

(iv) Under EU law you have rights in some circumstances to refunds and/or compensation from your airline in cases of denied boarding, cancellation or delay to flights. Full details of these rights will be publicised at EU airports and will also be available from airlines. However, reimbursement in such cases is the responsibility of the airline and will not automatically entitle you to a refund of your holiday cost from us. Your right to a refund and/or compensation from us is set out in clause 7. If your airline does not comply with these rules you should complain to the Air Transport Users' Council on 020 7240 6061 www.auc.org.uk

(v) AIRLINES - You should note in particular that civil aviation authority regulations allow scheduled/charter flight times and details to be changed by the airline or operator without prior notice. The Company cannot of course be in any way responsible for any such changes. The responsibility of the airlines in connection with the holidays in the publication is limited to the carriage of passengers in accordance with the conditions of carriage of the participation airline. When you travel with the carrier, the conditions of carriage of that carrier apply, some of which may limit liability. This publication is the responsibility of the Tour Operator it is not issued on behalf of and does not commit the airlines mentioned therein or any airline whose services are used in the course of the tour. Please note that in accordance with Air Navigation Orders, an infant must be under 2 years of age on the date of their return flight to qualify for infant status.

12. PERSONAL INJURY UNCONNECTED WITH YOUR BOOKED TRAVEL ARRANGEMENTS -should you or any member of your party named on the booking form suffer illness, personal injury or death through any misadventure arising out of an activity which does not form part of the Company's holiday arrangements, nor in part of any excursion sold through it, the Company will in its reasonable discretion offer advice and guidance and where appropriate, initial financial assistance in pursuing a legal claim for compensation against a third party, provided that the request for assistance is made within 90 days of the date of misadventure. The aggregate costs to the Company of providing such advice, guidance and assistance shall not exceed £5000 per booking form. In the event of there being a successful claim for costs against the third party and/or a suitable policy of insurance in force, the costs actually incurred by the company or its insures shall be recoverable. If you have taken our recommended insurance cover, you must make an insurance claim under the legal expenses section to recover any legal fees incurred abroad and if you have taken alternative insurance you must claim under the legal expenses section of that policy.

13. PUBLICATION ACCURACY - We make every effort to ensure that the information and photography contained in this publication is accurate. However, many individuals and companies are responsible for the provision of your holiday arrangements and may alter or temporarily withdraw some of the advertised services, free offers, or facilities without prior notice to us. Many resorts are continuing to develop and it is not always possible for us to predict the changes which may take place. In some places during high season (and even at other times) there is a possibility you will be disturbed by noise from young and less considerate groups, and so please bear this in mind when choosing your resort and accommodation. Further adverse weather conditions can sometimes result in alternative arrangements being necessary at short notice or in certain amenities being temporarily withdrawn. Wherever possible we shall do our best to notify you of any changes or other matters likely to affect your enjoyment of your holiday which we become aware of prior to your departure. Although unlikely, the Company cannot be held responsible for errors, omissions or incorrect information passed by friends or other clients out of the control of this company regarding our properties, facilities or services. The company provides the services as described in our publication.

14. BUILDING WORK - There is a possibility your holiday may be affected by building work taking place at your accommodation or in or around your resort. If we think that building work will have a significant effect on your enjoyment of the holiday, we will tell you about it beforehand (if there is time). You can then cancel the holiday and receive a full refund, or choose another holiday and pay, or receive a refund of, any price difference. If we think that building work will not have a significant effect on your enjoyment of the holiday we may still tell you about it beforehand, but you will not normally be offered the option of cancelling your holiday and receiving a full refund or choosing another holiday.

16. Passport, Visa and Immigration Requirements

Your specific passport and visa requirements, and other immigration requirements are your responsibility and you should confirm these with the relevant Embassies and/or Consulates. We do not accept responsibility if you cannot travel because you have not complied with any passport, visa or immigration requirements. For visa regulations for the USA refer to www.visitusa.org.uk and for information on all destinations refer to www.fco.gov.uk

17. WHILST ON HOLIDAY - We suggest you keep these conditions with your tickets, accommodation vouchers etc in a secure place while travelling.