Hot Ibiza Villa Deals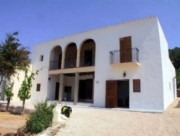 Can Monte Dalt
- from £2679 for 11 people per week!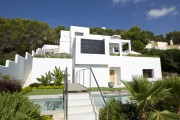 Buena Vista
- from £11449 for 12 people per week!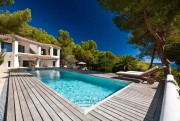 Villa Es Cavallet
- from £0 for 8 people per week!
Fantastic Range of Ibiza Luxury Villas in Prime locations for weekly rental
www.ibiza-villas.com
** 2015 IBIZA VILLA HOLIDAYS NOW AVAILABLE **
ALL OUR VILLAS ARE LICENCED BY THE IBIZA GOVERNMENT
We offer the high standard of service and quality you are looking for
We are a U.K. based family owned travel company with a personal service and local assistance in Ibiza.
Our Villas in Ibiza are 'Official' Ibiza Villas for rental, they are registered with the official Ibiza Tourism office and checked for quality, safety, security & service. Many cheap villas are not official or legal and therefore your holiday & money are not secure - that's why they are cheap !
What ever you need we will try our very best to cater for you. View the villas on-line or request a quote and we will send you ideas of Ibiza Villa rentals that should suit your specific needs. We inspect our luxury villas before we rent them, to make sure you are not disappointed.
We have 25 years of Ibiza Villa rental experience continually proving to be a reputable & respected U.K. Ibiza Tour Operator and know the importance of your villa holiday, especially in the current climate. Corporate, Music Industry, Film, TV clients and long term Ibiza rentals are taken of by our Managing Director personaly, he will ensure the success of your visit to Ibiza.
We have been members of ABTA since 1989, so you know your are in safe experienced hands
** LOWEST RENTAL PRICES ON IBIZA HOLIDAY VILLA RENTALS use our availability search for a list of homes available **
WE ARE CELEBRATING 25 YEARS AS A
LEADING VILLA HOLIDAY SPECIALIST
Ibiza Villa Holidays 2014 & 2015 - Featured Villas in Ibiza for Rental
Playa Vista near Ibiza Town - One of closest villas to Ibiza Town, 4 bedroom Ibiza villa with pool


Most Ibiza villas for rental start rental on a Saturday and are a 7 night minimum booking.
Ibiza Villa bookings from 1 May - 10 June & 15 September to 31 October are any day check-in although Saturday start will offer you more choices and better rates
We require just a deposit of 35% of your accomodation cost to book your ibiza holiday, balance paid 12 weeks prior to arrival unless it is a pay in full special discount offer. We are a UK based company with local assistance in Ibiza and members of ABTA since 1989
TO ENSURE YOU RECEIVE ALL OUR SPECIAL OFFERS
MEMBERS OF ABTA - THE TRAVEL ASSOCIATION

We are members of the Association of British Travel Agents (ABTA) and work within their strict guidlines and code of conduct.

Payments accepted by all major credit cards, cheque, PayPal and American Express. Handling charges apply. International bookings accepted.