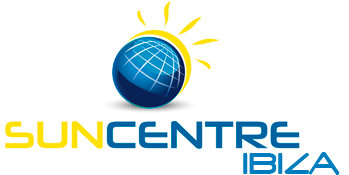 For those in the know or even those who just read about it in Hello, OK, or other glossy mags, Ibiza is cool. The Island attitude to relaxation, fun & luxury, is famous with the famous plus accessible now to the discerning few via the growing number of wealthy Ibiza villa owners willing to share their home for Ibiza vacation rental.
We have taking care of VIP guests in Ibiza for over 15 years and enjoying the island of Ibiza for 20 years before that !
Featured Luxury Ibiza Villas

Ibiza Luxury Holidays &
Ibiza Luxury Villa Rental Service

We offer many Ibiza homes with desirable features including traditional styling, luxuriously appointed and prime Ibiza locations. Should you wish to enjoy complete privacy or secluded luxury, our homes can offer all these benefits. In our beautiful Ibiza homes you can enjoy the dream of an all over tan, private liaison or just a good book.
Relax on your private terrace by the pool while the sun sets on another fabulous day in Ibiza.

Corporate Ibiza bookings are accepted from companies wishing to offer a relaxing break for staff and Directors - our Managing Director will personally take care of your needs.

We can also provide rates for monthly, summer rental or annual rentals in Ibiza.

We can offer useful additions of maid service, cook, luxury welcome pack incl. Champagne & fruit etc, escorted services, yacht hire, chauffeurs, sports & luxury cars plus most reasonable requests should you have particular requirements to make your Ibiza visit just how you would like it.

Scheduled flight services, up-graded seats, VIP lounges can be arranged.

The restaurants in Ibiza are some of the best in Europe. These vary from great cafes with terrific character to unique experiences, terrific hosts, award winning chefs, fabulous settings all with the desire of offering you the best available.

Ibiza Town has a growing range of designer shopping including the top names and local designers providing beautiful clothes for beautiful people. People watching is of course the number one sport in the nearby cafes of Botafoch Marina and the desirable waterfront areas near the Ibiza town centre.

Check out our Ibiza areas information should you wish to learn more about the island and areas most suitable.


For a quality chauffeur service in Edinburgh, Scotland contact DeVere Chauffeur Drive